Posted on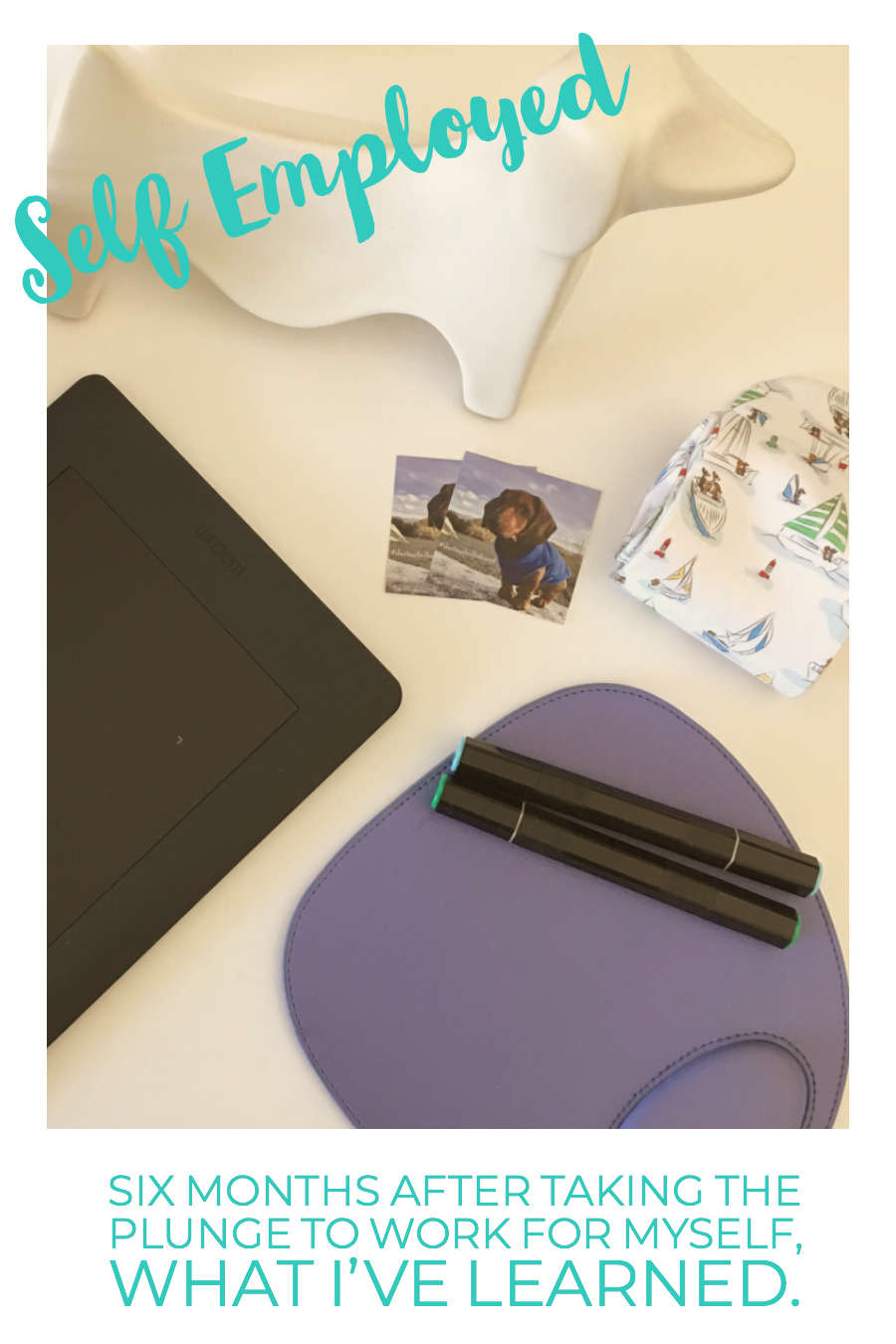 This past September, I left my insurance job to start my own business, this business… Daring Dachshund.  It's been almost six months now, it feels like it's gone by in a whirlwind. I've learned a lot, had a lot of surprises, and have a few real accomplishments under my belt.


Yes and no.  I've never been my own boss before.  I've had a lot of flexibility and freedom in my career, but I always had someone else at the end of the reign, telling me what my deadlines, goals, and expectations were.



When I left all that I felt a bit lost at first, anxious really.  I knew I had to be disciplined, organized, and focused, but I often found I didn't know where to put that focus.  There were too many things needing to be done, and I didn't know which to prioritize or how long any of them would take.  A lot of what I was doing I was having to learn as I went… the adobe illustrator and photoshop programs, social media marketing, that thing called SEO… Just finding reliable quality suppliers for the products I envisioned was turning into a huge challenge.



I trudged through, and every day, after bouts of frustration, self-doubt, and a few too many cups of coffee, I'd figure things out, and make some progress. Every night I went to bed feeling like I'd accomplished something and in the morning I'd wake up, with a list of to-dos I was eager to tackle and I knew I'd made the right choice.  



 
This is the first time in my life that I'm in charge of my own direction.  Sometimes that direction is on a scary windy road, or down what seems like a rabbit hole, but it's mine, and I'm excited! 


Am I enjoying the "free time"?

The schedule, or lack of it, was probably my biggest surprise.  I'd spent years being at work (or traveling there and back) ten to twelve hours a day.  Now I'm home for that extra time, but it doesn't feel like surplus.  Four hours can go by while I'm working on a design and I only notice because my forgotten coffee has gone cold.  Finny is enjoying a lot more "you're so cute" cuddles and afternoon walkies, but all in all the time just evaporates into the ethos.  I am enjoying the luxury of sleeping in though, I don't really do it, but I could if I wanted, and that's just heavenly!



 
I'm probably putting in longer hours than I did before. Always wanting to "just finish that one thing" or thinking about my next work tasks as I make dinner, or fold laundry. There is no separation between work and home life when you're self-employed.  I'm happy to accept this for the flexibility and other trade-offs, but there is no getting around the fact that you're never really off.

 

I wouldn't say working for myself is easier than having a traditional job. It feels like there is a lot more riding on it, more skin in the game.  I'm probably a more demanding, less forgiving and critical boss than any I've ever worked for, and that will be a challenge I'll have to work on, on top of everything else.  Russ has been extremely supportive during my journey.  We both have the same ideas of what home and family life should be, so I'm happy to have the opportunity to work towards balance.



Every day is so exciting. I feel alive, full of hope and possibility.  There is no going back, just have to make this a success now!